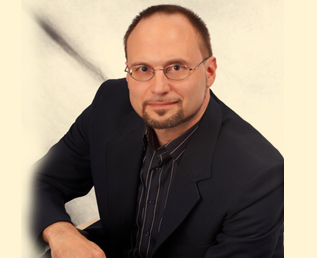 A gifted, compulsive teacher, David is driven to share his knowledge with others. University 4.0 grew out of his desire to help others to share their knowledge more effectively.
Known as Indiaís resident innovation guru, David is the CEO of The Innovation Workgroup. In this capacity, he teaches leading Indian corporates and multinationals how to innovate successfully and how to create a culture of innovation in their organizations.
For his corporate social responsibility, David chose to focus on developing the next generation of Indian leaders. He has donated his time to speak to and mentor thousands of students and entrepreneurs at many leading Indian business schools and colleges, as well as professional conclaves and forums.
Through his exposure to top-tier educational institutions, he became convinced that schools, professors and students will benefit from the latest instructional methods. To test his theory, he began teaching classes as a visiting professor at Stratford University in New Delhi. Students not only learned more effectively in Davidís classes, they voted him their favorite instructor.

David earned his MBA in international management with honors from the Thunderbird School of Global Management, where he served as a research assistant and co-wrote three business cases. He is currently writing his sixth book, a guide for young adults entitled Your Path to Success. In addition to his consulting work, David is a published songwriter and an inventor with two patents to his credit. He is fluent in French, can conduct business in Spanish and Portuguese and has studied four other foreign languages. Davidís volunteer activities include teaching and singing at his church, serving one term as president of his stateís chapter of Mensa, and serving as an alumni ambassador for Thunderbird. He lives in New Delhi.