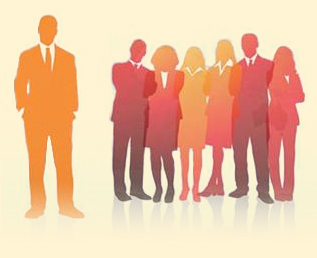 University 4.0 exists for one reason only: to make Indian higher education the best that it can possibly be.
Our work began in early 2012 with one person whose experience in both business and academia motivated him to spring into action on behalf of Indian schools and students. Since then, we have joined with like-minded educators and business people to raise the bar for forward-thinking institutions of higher learning.
Our founder,
David Wittenberg
, continues to contribute actively. He conducts faculty development programs, directs curriculum development and consults on learning management projects. Additional associates come from both worlds: post-secondary education and business.
We have a well-developed point of view. In brief:

Institutions and instructors are well-motivated. They want to deliver an education that will benefit students personally and professionally all their lives.

The current system and the instructional methods currently in use are not designed to support this outcome.

The needful transition is to shift the center of higher education from the teacher to the student. Our interventions are designed to facilitate this shift to the maximum extent possible within the constraints of the regulatory, economic and social environment.
Our philosophy has always been passion above profit. At our founding, we refused to fix a price for our programs. Instead, we requested that universities pay us only what they normally pay for similar services, even when this meant that our facilitators received less than 10% of their normal compensation. Today, we strive to deliver world-class results for the lowest possible investment. In this way, we hope to serve as many colleges, universities and PG courses as possible in order to benefit the maximum number of instructors and students.
To know more, or to start a dialog about how we can collaborate to improve outcomes at your institution,
contact us
today.